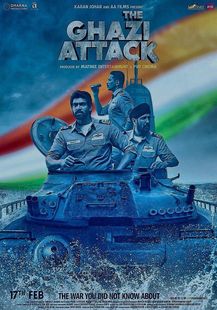 Average
East Punjab WEEKLY COLLECTIONS
East Punjab Nett Total
:

1,49,00,000
East Punjab Distributor Share
:

66,00,000
The Ghazi Attack is an underwater tale of courage and patriotism. In 1971, a Pakistani submarine called the PNS Ghazi ventured into Indian waters with the ambition of destroying the INS Vikrant. What stopped them? The heroes aboard the Indian submarine S-21.
The film was released in Telugu and Tamil and grossed 21 crore nett.