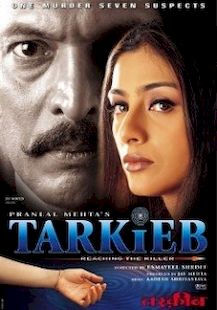 Flop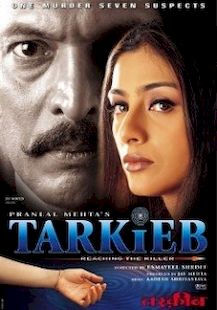 Flop
Total Nett Gross
:

5,28,50,000
| | | |
| --- | --- | --- |
| First Week: | | 2,80,50,000 |
| Budget: | | 5,00,00,000 |
| India Gross: | | 9,04,00,000 |
| Overseas Gross: | | $45,000 |
| Worldwide Gross: | | 9,24,13,750 |
The story opens with a bunch of washer men stumbling across a severed limb at the pond side in a small town. The local police send in the divers who discover a female dead body minus its head. When the policemen fail to reach anywhere with the case, the local MLA seeks CBI help. The case is handed over to an assistant director of the agency, Jasraj Patel (Nana Patekar). Jasraj's probe will soon lead him to infer that the murdered girl is Roshni (Tabu), who was a nurse at the local army hospital.

As the investigator and his assistant (Tiku Talsania) go deeper into the case, they will discover there are more than one suspect, each with a specific motive to murder the girl. Captain Ajit Verma (Milind Soman), a doctor in the same hospital, for instance was Roshni's lover. Shortly before her death, Roshni had asked Ajit to forget her and marry one of sisters, for the sake of her family's happiness. To create hatred in Ajit's mind towards herself, Roshni would flirt with other men in the unit and the obsessive lover Ajit had openly threatened to kill her.

Then there is Kamal Dogra (Ashutosh Rana), the court-martialled army doctor who was stripped of his badges and honour because his carelessness led to a patients death. Roshni, an eye-witness in the case, had testified against Dogra. Roshni's best friend and colleague Preeti (Shilpa Shetty) has reasons enough to loathe the victim because her lover, the womanizer Dogra, had shown overt interest in Roshni.

During the course of his probe, Jasraj will find out that Roshni also knew a widower called Mohan Multani (Aditya Pancholi), a rich businessman wholl go to any ruthless extent if he does not get what he wants. Roshni had spurned his love. In Jasraj's gamut of suspicion also fall a blind shopkeeper Nainsukh and a contractor at the Army store.