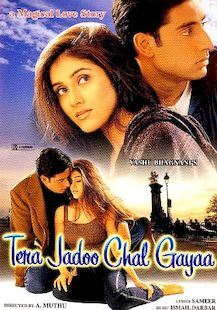 Flop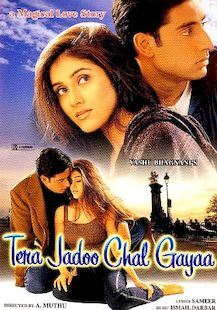 Flop
Total Nett Gross
:

9,41,50,000
| | | |
| --- | --- | --- |
| First Week: | | 5,13,00,000 |
| Budget: | | 8,00,00,000 |
| India Gross: | | 15,90,00,000 |
| Overseas Gross: | | $575,000 |
| Worldwide Gross: | | 18,53,06,250 |
Pooja (Kirti Reddy) is a bright and talented junior creative director, working in No.1 Ad Agency owned by Mr. Oberoi. She is frustrated because her seniors keep pinching her best ideas and take all the credit themselves. Pooja is waiting for the big breaks where she can direct a video all by herself and prove her mettle. A friends wedding takes her to Agra and here she meets Kabir, a local videographer. Kabir is a simple lad, beloved of the whole city.

He has no parents and not much money, but he is the most willing and helpful guy around. Seeing the beautiful and sophisticated Pooja, Kabir is totally bewitched and keeps photographing her. In the midst of the wedding festivities, Pooja too encourages him and innocent Kabir, unused to big city ways, is convinced that Pooja loves him as much as he loves her.

He gives her the bundle of photographs that he clicked of her in various poses, including one where in sheer fun the two of them are exchanging garlands. Meanwhile, Pooja has overshot her leave, and rushes back to resume work. And when Kabir musters up his courage to propose to her, he realizes that she has already left Agra. Pooja is in big trouble in office because she is late.

Her boss, Mr. Oberoi is furious and wants to fire her, when her friend Maggi, suddenly sees the photographs shot in Agra. He picks the one where she is exchanging garlands with Kabir and tells Mr. Oberoi that the reason Pooja was late was because she had got engaged in Agra! Pooja is horrified at the life, but the boss is pleased and excuses her immediately.

Maggi and Pooja meet Raja, Mr. Oberois suave and handsome son, and she falls for him. He is everything she ever dreamed of and he seems to like her too. But there is one big problem, everyone in Pooja's office, including Raj and his father believe that Pooja is already engaged and to be married soon. But they don't know that Kabir, hopelessly in love and dying to be with his Pooja has left Agra and is already on his way to meet her.