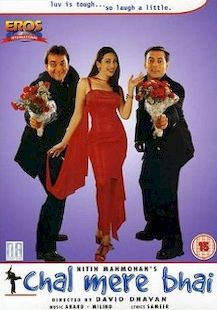 Flop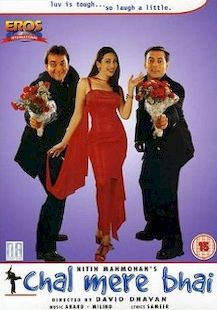 Flop
Total Nett Gross
:

11,65,00,000
| | | |
| --- | --- | --- |
| First Week: | | 5,63,00,000 |
| Budget: | | 14,00,00,000 |
| India Gross: | | 19,69,00,000 |
| Overseas Gross: | | $590,000 |
| Worldwide Gross: | | 22,28,60,000 |
This family comedy revolves around two brothers Vicky Oberoi (Sanjay Dutt) and Prem Oberoi (Salman Khan) who want to marry the same girl Sapna (Karishma Kapoor). Vicky is a business tycoon with many multinational companies under him while Prem is the happy-go-lucky type interested in theatre acting. Vicky and his grandmother (Sushma Seth) support Prem but father Balraj Oberoi (Dilip Tahil) is against the idea of Prem whiling away his time and not becoming serious in life.

Sapna stays with her uncle (Shakti Kapoor) and aunty (Himani Shivpuri) looking for a job. She goes to Vicky Oberoi's company, but rejected because of no work experience. But seeing her innocence, Balraj employs her. Sapna works for Vicky, but is so scared of him that every time she is around him, she blunders. Prem meets Sapna through her uncle who works with Prem on stage. Prem comes to know that Sapna is working for his brother.

One day Sapna saves Vicky's life who was hurt in a fight. The Oberoi Family is impressed and becomes fond of Sapna. This results Vicky agrees to marry Sapna. Meanwhile, Sapna and Prem become close and fall in love with each other. Before Prem can inform his family about his fondness for Sapna, his father and grandmother propose to Vicky to marry Sapna. Vicky tells Prem that Sapna is the right person and he will not marry any other girl.

Will Prem sacrifice his love? Will Sapna marry Vicky?