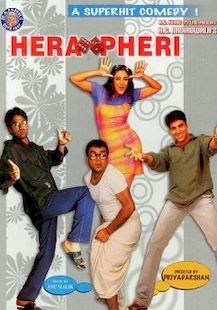 Average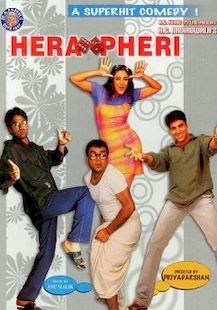 Average
Total Nett Gross
:

12,35,50,000
| | | |
| --- | --- | --- |
| First Week: | | 3,76,00,000 |
| Budget: | | 7,50,00,000 |
| India Gross: | | 20,81,00,000 |
| Overseas Gross: | | $140,000 |
| Worldwide Gross: | | 21,41,90,000 |
This is the story of laughter and perhaps a tear. It is a story about innocent desires and the desperate moves. Shyam ( Sunil Shetty) comes to town from his village, expecting to get an appointment letter from the bank, where his father was an employee, before he died in a fire accident, as compensation, six months back, the bank has promised Shyam to give him a job but he is still awaiting an appointment , bank manager tells him that the difficulty is Anuradha (Tabbu) as her father also died in the same fire accident and she claims to be right candidate for the job.

Shyam decides to fight out for his right, so he has to stay in town. He finds a paying guest accommodation at Baburao Apte's (Paresh Rawal) house. He is garage owner .there is already one more paying guest in his house Raju (Akshay Kumar) but has not paid the rent since past two years. But a threat call, a wrong number which accidentally comes show them a way to achieve a few lacs. Kabira (Gulshan Grover) a known criminal has kidnapped the grand daughter of a big industrialist and he demands ransom on a wrong number by mistake which is Baburao's phone.

The trio decides to play a game. They pose as the industrialist to Kabira and promise to pay the ransom money. They call up the industrialist and pose as Kabira and demand double of the ransom from the industrialist. They become a middle man to earn few lacs but unfortunately when the police get involved in the case, the whole plans turns risky. Their first attempt fails and then these rather simple beings dare to make a second attempt.

Forced by their respective compulsions and need for money, they do make the second attempt and succeed but will they actually get the money?