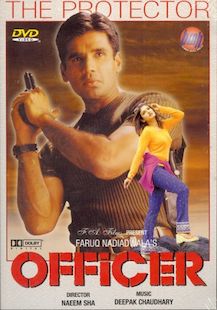 Flop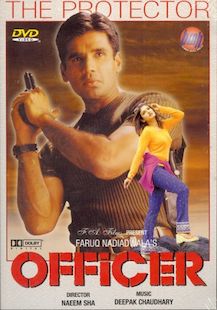 Flop
Total Nett Gross
:

3,70,50,000
| | | |
| --- | --- | --- |
| First Week: | | 2,08,00,000 |
| Budget: | | 5,75,00,000 |
| India Gross: | | 6,31,00,000 |
| Overseas Gross: | | $20,000 |
| Worldwide Gross: | | 6,40,30,000 |
Sagar Chauhan (Sunil Shetty) is the dynamic pack leader of the Special Protection Unit. His duty is to provide Z category security to VIP's. In the line of duty he escorts a targeted judge to the Sessions court and saves him from a series of attack by Jabar (Shahbaaz Khan) and Dhanraj's (Pramod Moutho) shooters. One day his close friend Gopal Pande (Shehzad khan) who is an insurance agent requests him to meet the famous conglomerate, Pratap Rai (Danny).

Pratap Rai asks the officer to keep an eye on his mentally depressed wife Meenal Rai (Raveena Tandon), After losing her father in an accident Meenal lost interest in life. She had even attempted to kill herself. This had compelled Pratap Rai to keep her confined to the four walls of their estate. Sagar Chouhan refuses to accept the responsibility but finally at the insistence of his friend he reluctantly agrees. Sagar Secretly shadows Meenal and even rescues her from committing suicide. Two strangers become friends.

Meenal develops a strong liking for the officer. She discovers a sensitive and a caring person under the tough exterior of the officer. Meenal's fondness for Sagar develops in love. Sagar is shocked when she proposed to him. He is unable to take a decision. This triggers the psychic streak in Meenal. Heartbroken and depressed she eventually commits suicide. Meenal's death shatters the officer.

Loabo Fernandes (Sadashiv Amrpurkar) a retired constable, who has looked after Sagar, forces him to accompany him to his hometown, Goa. Here Sagar meets another girl who is an exact look like of Meenal. This is Pari (Raveena Tandon). Sagar is sure that she is Meenal but Pari proves his identity. He takes her to Pratap Rai who is sure that she is his wife. He even gives certain facts, which clearly point out that the mystery girl is his wife. The mystery becomes more intriguing as the officer gets embroiled in the investigation.