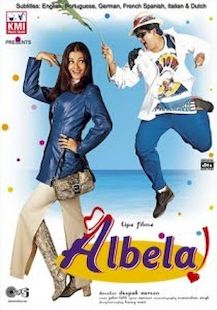 Flop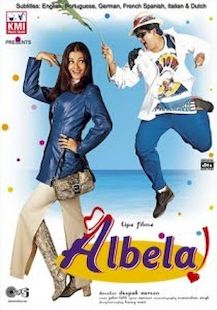 Flop
Total Nett Gross
:

10,52,50,000
| | | |
| --- | --- | --- |
| First Week: | | 4,34,50,000 |
| Budget: | | 10,00,00,000 |
| India Gross: | | 17,69,00,000 |
| Overseas Gross: | | $240,000 |
| Worldwide Gross: | | 18,81,20,000 |
Tony (Govinda) is a happy-go-lucky tourist guide who enjoys his job in the town of Malaga. He talks his way through life, taking each day as it comes and making the most of it. One day a soothsayer tells him that a light-eyed princess from across the sea, will soon enter his life and change it forever.
And sure enough, while waiting at the airport for prospective customers, he bumps into Sonia (Aishwarya Rai).

She's gorgeous, she's just arrived from abroad and she has light eyes! Tony decides that she is his princess and appoints himself as her tourist guide. But Sonia has not come to Mangla for a vacation, she's come to search for her mother's grave. The ever-obliging Tony is only too happy to take his beautiful madam memsaab around town, helping her in her quest. By now he's totally smitten by her, much to the dismay of his childhood friend Nina (Namrata Shirodkar), who has always loved him.

Sonia who enjoys Tonys amusing and charming company is blissfully unaware of Tonys true feelings for her. And then one day Sonia comes to Tony's house and notices a framed article holding pride of a place in a wall. Its about Tony, the Albela guide and has been written by a journalist named Prem (Jackie Shroff). Sonia is stunned. In a moment her entire world turns upside down. Trying hard to compose herself she asks Tony whether she can meet this Prem, and Tony happily agrees.

Can he never deny his precious madam memsaab anything?