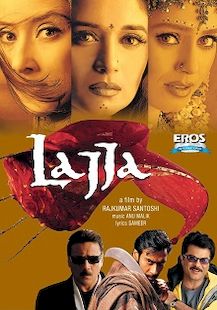 Flop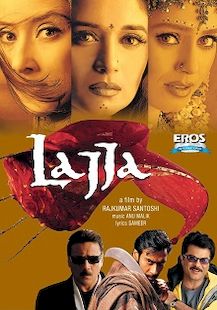 Flop
Total Nett Gross
:

15,87,00,000
| | | |
| --- | --- | --- |
| First Week: | | 7,16,00,000 |
| Budget: | | 22,00,00,000 |
| India Gross: | | 26,97,00,000 |
| Overseas Gross: | | $1,550,000 |
| Worldwide Gross: | | 34,29,37,500 |
No longer able to stand her U.S. based, morally loose husband, Raghu, Vaidehi flees to India, carrying his child. During her journey, she meets many different characters: painfully repressed women, fiercely independent woman, caring humane men and the worst misogynists in India. All the while, she is chased by Raghu, who only wants her child and would like nothing better than to get rid of Vaidehi.

She meets with a kind-hearted burglar when hiding in a marriage party, and finds out that the bride's, Maithili, father is unable to pay the prospective groom's parents enough Dowry. He suffers the humiliation of their taunts and threats to cancel the wedding. Maithili is anguished at her in-laws' treatment of her father.

Next she meets Janki, a radically feminist theatre actress, who is in love with her co-star, Manish. Janki is pregnant and hopes to marry Manish soon. Constantly trying to thwart these plans is Purshottam, the theatre director, who is married to Lata. Lata is kept secluded in her home by her much older husband. Purshottam hopes to have an affair with Janki or any other woman for that matter eventually.

Then Vaidehi meets a caring village midwife and local healer named Ramdulaari. She, like the rest of the village, is constantly terrorized by Gajendra and Virender, two misogynistic brothers who own most of the village. Her pride and joy, her educated son, shares a forbidden love with Gajendra's daughter, Sushma.

Eventually, Vaidehi takes refuge with a bandit named Bulwa, who takes the Mother Goddess as his matron and respects women, and considers Gajendra and Virender his archenemies. Each story of injustice is followed by an explosive climax that proves that you can only push womankind so far before she pushes back.