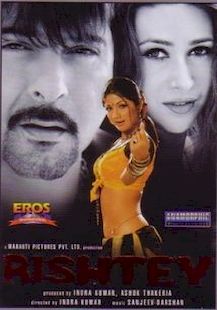 Flop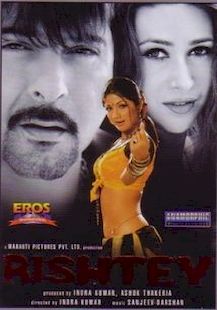 Flop
Total Nett Gross
:

5,99,50,000
| | | |
| --- | --- | --- |
| First Week: | | 3,44,00,000 |
| Budget: | | 8,75,00,000 |
| India Gross: | | 9,77,00,000 |
| Overseas Gross: | | $540,000 |
| Worldwide Gross: | | 12,37,55,000 |
Suraj Singh (Anil Kapoor) is in love with the beautiful and wealthy Komal (Karisma Kapoor). They dream of their perfect family together but her arrogant father Yashpal Chaudhary (Amrish Puri) detests Suraj because he is middle class youth, with no riches whatsoever. Komal cuts all ties with her father and marries Suraj, she is soon pregnant. Komal and her estranged father meet at a family wedding and her forgives her for leaving abruptly.

Yashpal agrees to meet Suraj but when they reach home they see a seductress inside, wearing Komal's gown and drinking tea in the kitchen. Suraj walks in totally oblivious to the fact that there is a woman inside her house that he does not know. Komal questions the seductress and she says she shares Komal's husband. Komal is furious and tries to commit suicide but Suraj stops her and repeatedly tries to prove his innocence. It turns out Yashpal set up the whole thing to break their marriage.

Komal leaves her husband with her father. She delivers a baby boy but Yashpal wants to make sure that the one thing that can bring her daughter and Suraj together be eliminated immediately. He hires hit men to kill the baby but Suraj manages to get away with his son.They move to a unknown place and he raises his son with the help of the villagers. Suraj later meets Vaijanti (Shilpa Shetty) an eccentric fisher woman who his son sees as a mother and friend.

Vaijanti begins to love Suraj, and hopes that he feels the same way. Komal depressed and lonely spots her son with Suraj. Then starts a bitter custody battle between Komal and Suraj.