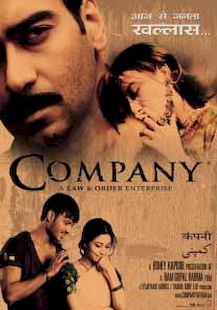 Average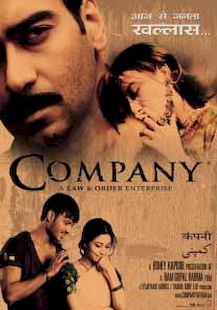 Average
Total Nett Gross
:

13,82,50,000
| | | |
| --- | --- | --- |
| First Week: | | 6,01,00,000 |
| Budget: | | 9,50,00,000 |
| India Gross: | | 22,66,00,000 |
| Overseas Gross: | | $485,000 |
| Worldwide Gross: | | 25,02,43,750 |
A man gets a profitable idea. He puts it in motion. It picks up speed. Other men join in and a Company is born. It employs people, conducts business and makes profits. And sometimes, it gets to be so good at its business that it becomes bigger than the men who formed it, bigger than the business itself. So big, that it starts threatening its own existence. This is a story of one such Company. Its business is crime.

A Company which you can join anytime but never leave. A Company that knows no borders and recognizes no taxes. A Company that uses countries as offices and distances as protection where managers are trained to use the most effective management technique ever fear. Where switching jobs can mean switching worlds and where the only rule is profit. And the only enemy is the man who breaks it.

Welcome to the Company that will make the corporate world look like a bunch of innocent kids playing cricket on a Sunday. Company is the now touching, now intimidating, now moving saga of the rise and fall of a criminal empire, and the lives of the men and women who ran it.