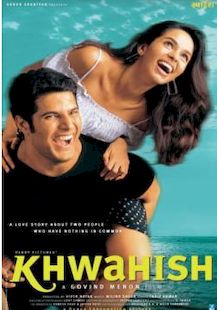 Average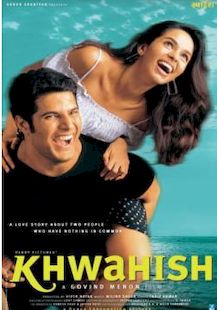 Average
Total Nett Gross
:

3,33,50,000
| | | |
| --- | --- | --- |
| First Week: | | 1,70,00,000 |
| Budget: | | 2,50,00,000 |
| India Gross: | | 5,17,00,000 |
| Overseas Gross: | | $5,000 |
| Worldwide Gross: | | 5,19,33,750 |
Amar Ranawat (Himanshu Malik) and Lekha (Mallika Sherawat) are the couple recently embracing love. After their first encounter many followed and paved the way for their impeding marriage. Amar, however, has decided to go against his fathers wishes and marry Lekha.

His father is quite aware that their relationship has no strong foundation and has not ruled out that it is pure infatuation. As the couple face marriage, Amar decides to continue his education. To do this, Lekha must sacrifice her dream of a life in classical music, only so she can help support Amar financially.

This sacrifice helps Amar complete his education. Now that Amar has become successful, Lekha and Amar decide they will enjoy their lives with the extra money that Amar is bringing in from his illustrious job. Is life worth the hassle?

Amar and Lekha soon realize that their lives are in a routine and that there time for each other is quite limited. Amar and Lekha are quite aware of the redundancy in their relationship and the lack of communication that could prove detrimental to their marriage. In an attempt to bring them together they soon try to have a child.

Is a child an answer to their dilemma and can they work out the situation which is ideally known as real life?