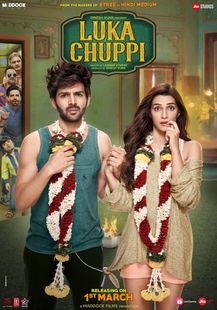 Hit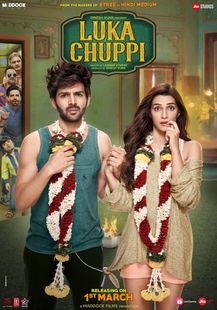 Hit
Total Nett Gross
:

88,51,50,000
| | | |
| --- | --- | --- |
| First Week: | | 53,10,00,000 |
| Budget: | | 34,00,00,000 |
| India Gross: | | 1,04,75,00,000 |
| Overseas Gross: | | $2,430,000 |
| Worldwide Gross: | | 1,22,00,30,000 |
Luka Chuppi revolves around two lovers, Vinod Shukla and Rashmi Trivedi. Vinod works as a journalist for a small cable TV channel in Mathura and Rashmi has come to Mathura after completing her post-graduate qualification in Mass Media from Delhi. Soon Vinod and Rashmi fall in love during the making of a news report. But instead of getting married, they decide to live together in secret. Their friend Abbas helps them in every possible way.

Vinod and Rashmi travel to Agra for few days to try this exciting institution. After living-in for 15-20 days, Rashmi sees that Vinod is the best guy for her. They decide to go back to Mathura and tell their parents that they want to marry but before they could leave Agra, their small town conservative families interrupt. The families think that they ran away and got married but Vinod and Rashmi do not have the courage to tell them that they are actually just living together.

The families accept them and the post-wedding traditions begin in Mathura. Rashmi arrives in Vinod's house as his wife, it is an extremely weird situation for both of them as the world think they are married but they are not. Slowly this Guilt of being single and treated like a married couple takes them over, now Vinod and Rashmi want to tie the knot but they have to do it secretly.