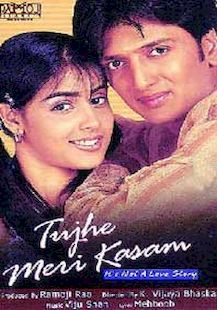 Semi Hit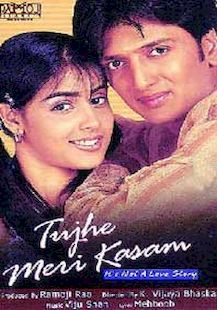 Semi Hit
Total Nett Gross
:

8,92,50,000
| | | |
| --- | --- | --- |
| First Week: | | 1,08,50,000 |
| Budget: | | 3,50,00,000 |
| India Gross: | | 14,27,00,000 |
| Overseas Gross: | | $20,000 |
| Worldwide Gross: | | 14,36,60,000 |
Anju and Rishi are best friends, they study in the same college, their fathers are best friends, their houses are opposite each other and they were born in the same hospital on the same day. The two are inseparable but not in love. As Rishi says, "two guys cannot be in love" referring to Anju as his buddy.

Then comes a day when Anju has to go to Bangalore for a week for a college festival. That week without Anju makes Rishi realise he loves her. He refrains from revealing his feelings to her for fear that he may lose his best friend.

Meanwhile, Akash, who is part of the team that goes to Bangalore, proposes to Anju. She accepts, after consulting best buddy Rishi but then when the marriage preparation begin she gets cold feet but Rishi encourages her saying she should not go against he parents wishes.

The rest of the film is about how the both the friends accept there love for each other.