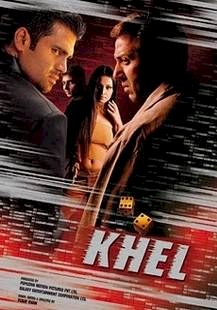 Flop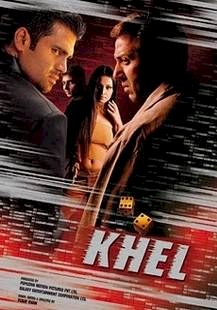 Flop
Total Nett Gross
:

6,98,50,000
| | | |
| --- | --- | --- |
| First Week: | | 4,48,00,000 |
| Budget: | | 13,00,00,000 |
| India Gross: | | 10,67,00,000 |
| Overseas Gross: | | $110,000 |
| Worldwide Gross: | | 11,16,77,500 |
Khel tells the story of two thick friends Dev Mallya (Suniel Shetty) and Rohan Poddar (Ajay Jadeja). Dev is a business tycoon who is known to rub shoulders with the rich and famous. He has an undying passion to be the most successful businessman, not only in his city, but also in the country.

On the other hand, Rohan is a simpleton, someone who is not overly ambitious. Rohan comes across Saanjh Batra (Celina Jaitley), an interior designer. Saanjh gets attracted to Rohan's simplicity and falls in love with him. One fine day, Rohan gets arrested for murder. Dev and Saanjh are crestfallen.

While Rohan is sentenced to life imprisonment, Dev and Saanjh, while sharing a common grief, become close friends. The new A.C.P., Rajveer Scindia (Sunny Deol), is commissioned to the city and he comes across Rohan's case. Rajveer is of the belief that a criminal may go unpunished, but an innocent victim of circumstances should never be punished.

On investigating Rohan's case further, certain evidences force Rajveer to start thinking that this is no ordinary game. What happens next?