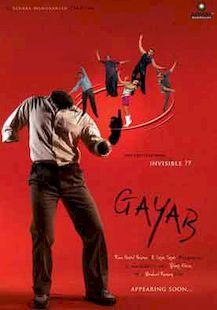 Below Average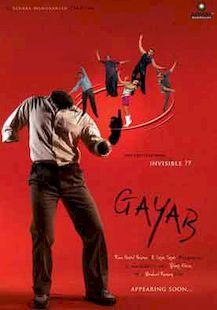 Below Average
Total Nett Gross
:

7,11,00,000
| | | |
| --- | --- | --- |
| First Week: | | 5,74,00,000 |
| Budget: | | 5,75,00,000 |
| India Gross: | | 10,40,00,000 |
| Overseas Gross: | | $35,000 |
| Worldwide Gross: | | 10,56,10,000 |
A very honest, simple and prestigious young man named Vishnu lives with his parents in a Bombay city slum. Everyone including his parents and people around his neighbourhood hates his site because of the way he looks, he makes his living by working as a sales man but due to the lack of confidence and education his status could not be raise. He is quite shy and spends most of the time by himself.

Then one day he spots a young woman named Mohini and is attracted to her at that very moment, he keeps on staring at her most of the time and sometimes blushes by himself. A young man named Sameer later marry Mohini and is settled with her. Enraged and fed up of life at this stage Vishnu prays everyday to god so that he can be an invisible person.

One day his wish came through and he decides to territorialize and punish his perpetrators namely his parents and Mohini and her husband. He gets into the bad books of the police when he attempts to rob a bank but soon the police comes to know that there culprit is invisible and that he only territorialize Mohini. So they need Mohini's help in order to apprehend Vishnu but Mohini persuades Vishnu to go away from there lives before the police could apprehend him and he agrees to do so.