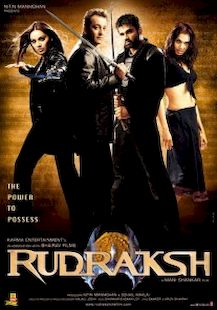 Disaster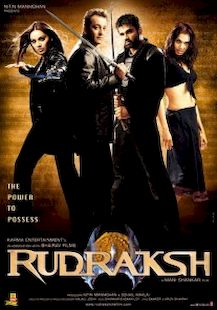 Disaster
Total Nett Gross
:

5,89,50,000
| | | |
| --- | --- | --- |
| First Week: | | 4,70,00,000 |
| Budget: | | 12,00,00,000 |
| India Gross: | | 8,83,00,000 |
| Overseas Gross: | | $230,000 |
| Worldwide Gross: | | 9,87,07,500 |
Dr. Gayatri (Bipasha Basu) is researching the esoteric practices like voodoo, spirit possession, magic and healing powers. She seeks to find the hidden knowledge that goes into such practices, the knowledge that cannot be explained by science or logic.

Her search for answers brings her with her team of fellow scientists from America to India. In India she comes across an unordinary man Varun (Sanjay Dutt) who is gifted with special intuitive and healing powers. Gayatri is immediately flummoxed by Varun's powers to take away pain and disease from people and cure them. He becomes the subject of her study.

After a few experiments by Gayatri, Varun has an intuitive insight about the existence of a dark power that is hidden and evil. Many questions crop in his mind like what is this dark force and what is its source. He knows that the force is linked to Ravana's Rudraksh, which is hidden away somewhere, unknown to the world.

This is not a normal Rudraksh. It carries in its seed the powers that can transmute humans into new species. The bearer of this Rudraksh will have supernatural powers beyond imagination. In the language of science, it was a multi-dimensional hologram in the form of a seed.

Varun sets out on a search to discover this Rudraksh and also find certain answers for his own self. His search his into a perilous journey from the most rugged terrains of Himalayas to the mysterious ruins of the legendary King Ravan's palaces in Sri Lanka. But he is not aware of the dark forces, the evil that awaits him.