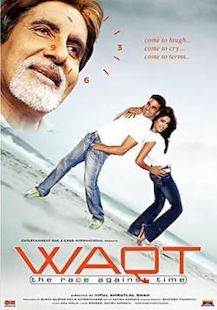 Average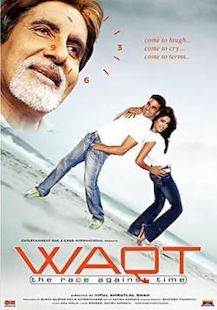 Average
Total Nett Gross
:

20,25,00,000
| | | |
| --- | --- | --- |
| First Week: | | 9,37,00,000 |
| Budget: | | 16,00,00,000 |
| India Gross: | | 29,23,00,000 |
| Overseas Gross: | | $3,030,000 |
| Worldwide Gross: | | 42,48,62,500 |
Waqt the race against time is the story of a father and a son between whom there is a special bond. Ishwarchand Thakur (Amitabh Bachchan) and Sumitra Thakur (Shefali Shah) are a married couple who run a toy factory together. They have a son called Aditya Thakur (Akshay Kumar) who does not have any interest in responsibility or what he wants to do in life. It gets even worse when he elopes with his girlfriend (Pooja, played by Priyanka Chopra), the daughter of Natu (Boman Irani). When Pooja gets pregnant, both Ishwar and Sumitra decide to make Aditya realize his responsibilities, as he will have to take care of his wife and child. Both take drastic measures and even chuck Aditya out the house along with Pooja.

The farce becomes so bad that Aditya begins to hate his father and they do not speak to each other for a long time. At the same time Aditya becomes aware of his role in life. However, Ishwar has done all this for a reason and is hiding something from Aditya. Ishwar is trying to make sure that his son is secure but because he is suffering from lung cancer and he wants his son to be responsible. Aditya succeeds in becoming a responsible man and also finds out the truth about his father when his father comes for his performance on the stage. He steps on the stage but instead he asks the audience to pray to god to give a minute of their lives to keep his father alive until his son's birth.

His father is alive until his son is born and he names the baby boy 'Ishwar' after himself and he dies.