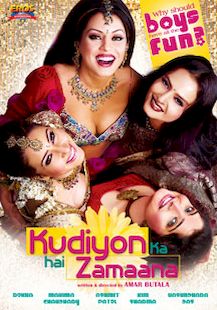 Disaster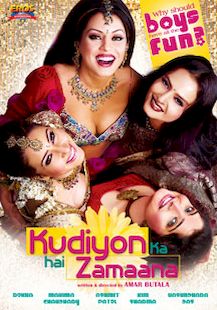 Disaster
Total Nett Gross
:

24,50,000
The film is set in Mumbai and revolves around the relationships of four women Mayuri (Rekha), Natasha (Vasundhara Das), Kanika (Kim Sharma) and Anjali (Mahima Chaudhary) and even though the four of them aren't of the same age, they've grown to be the best of friends. Their common meeting point is not a coffee shop or a kitty party (in fact they hate them!) but the beauty salon the four of them go to pamper themselves at and in between the facials, manicures, pedicures and endless back rubs, they have become the best of friends!

Anjali is the cause of much envy for the remaining three carefree and fancy-free Anjali dates men all the time, and has a lot of fun the other three married and bored, miss the fun she has. Another habit of Anjalis' that really annoys her friends is that she always bets with them, on almost anything and everything under the sun, and wins! The three of them so want to beat her just once and make her shut up! And so the conspiracy begins!

Anjali had once bet that she would never marry till she's 25, and so Mayuri, Natasha and Kanika decide to find a man for her, and win this one bet! But things get out of hand when each of the girls decide to outdo each other and find a man themselves for Anjali but along the way Anjali meets Amar (Ashmit Patel) and falls in love with him which further adds to the chaos!

Anjali now has not one two or three but four men wooing her, each with a secret agenda! Things get out of hand when Anjali realizes the conspiracy, a dramatic confrontation tears the friends apart as deep secrets are revealed where not all is as it seems.