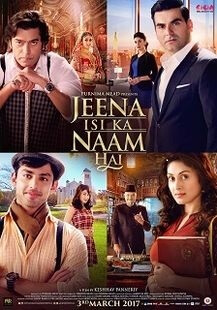 Disaster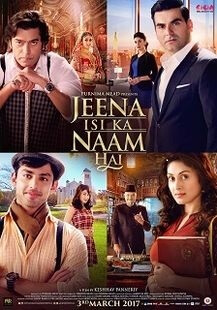 Disaster
Total Nett Gross
:

22,80,000
Jeena Isi Ka Naam Hai takes us through struggles and joys of different characters who cross each others paths.

Kunwar Vikram Pratap Singh depicts the grandeur of a royal family. Alia is a simple girl from a small town in Rajasthan. She has stars in eyes and the determination to achieve her dreams without compromising on her principles. Alex is the boy-next-door who brings joy and happiness in Alia's life.

Aditya Kapoor is a suave and successful businessman based in the US. He is a philanthropist and person who will always be there for you when you need him. Laxmi is an iron-willed lady who believes and practices woman empowerment. She is respected by one and all and is the voice of sanity in her village.

Shaukat Ali Mirza Karachiwale has a with a passion for books, poetry and philosophy. A man of vintage who possess a spark in his eyes and a zest for life. He is forever ready to help and encourage young talent.