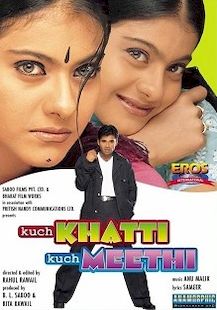 Flop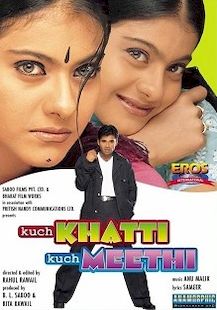 Flop
Total Nett Gross
:

5,04,00,000
| | | |
| --- | --- | --- |
| First Week: | | 2,04,50,000 |
| Budget: | | 6,00,00,000 |
| India Gross: | | 8,46,00,000 |
| Overseas Gross: | | $450,000 |
| Worldwide Gross: | | 10,55,25,000 |
What if out of the blue, one encounters a look-alike who as it turns out is nothing less than a twin? Well, it would be an experience. A little sour, a little sweet, quite like Tina and Sweety. Tina (Kajol) is a firebrand, a rebel! She lives with her alcoholic father Raj Khanna (Rishi Kapoor) whose drunken state leaves him with no time for her. To top add to the misery, there is a scheming aunt (Mita Vashist) who with son Teddy (Mayur) and lover (Pramod Moutho), spell doom for the family.

One fine day Tina learns of her twin Sweety (Kajol again) and their mother (Rati Agnihotri) the existence of whom she was oblivious. Tina and Sweety decide to take matters in their hands. And then begins a time filled with plots and plans, laughter and tears, fun and facades, regrets and reunions.