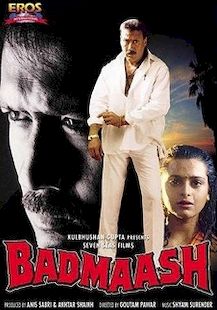 Flop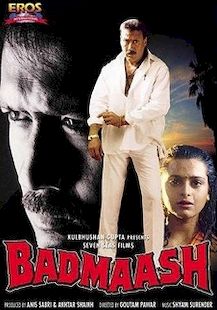 Flop
Total Nett Gross
:

1,33,00,000
| | | |
| --- | --- | --- |
| First Week: | | 81,50,000 |
| Budget: | | 1,75,00,000 |
| India Gross: | | 2,26,70,000 |
| Overseas Gross: | | $8,000 |
| Worldwide Gross: | | 2,29,80,000 |
Kashinath (Pran) and Bimla (Bindu) are a happy couple with two kids, the eldest son Gautam (Jackie Shroff) and daughter Suman. One day Gautam catches Samir the spoilt brat of Lala Seth (Paresh Rawal) trying to molest Gita (Shilpa Shirodkar). Unable to tolerate this, he beats up Samir thus making enemies of Lala Seth and his brother Munna (Sidharth). They swear revenge on Gautam and try to kidnap him but Gautam's friends thwart their attempts.

A frustrated Samir instead targets Suman and burns her to death in front of the whole college. Kashinath goes mad with the shock and Gautam swears to kill Samir and one day he does so. Gautam is arrested and Lala's men plan to kill him when he is taken to court. But Gautam gives them and the police a slip. Kashinath is killed by Lala and when Gautam comes to do the funeral rites he is beaten by the villains.

Severely injured he is rushed to the hospital but even there Lala's men attempt to finish him off. So Gautam's friends bring him to Gita's house where he recovers and kills Munna. Gautam's mother forces him to abandon this life of crime and Gautam decides leave Mumbai forever. He gets married to Gita but on the day of their departure the villains kill his mother. Gautam decides to finish off the evil in the city by killing Lala and his men.