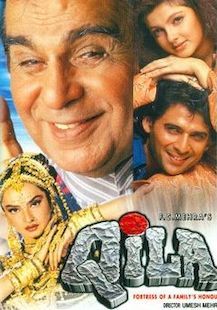 Flop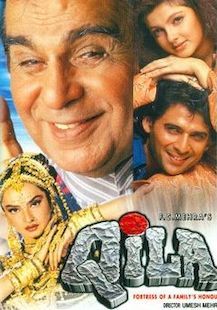 Flop
Total Nett Gross
:

2,79,00,000
| | | |
| --- | --- | --- |
| First Week: | | 1,69,00,000 |
| Budget: | | 5,00,00,000 |
| India Gross: | | 7,24,00,000 |
| Overseas Gross: | | $65,000 |
| Worldwide Gross: | | 7,49,83,750 |
A wealthy man named Jagannath Singh is shot dead in his own home by killer(s) unknown. Police Inspector Khan, who is assigned this case, finds out that Jagannath was shot at twice, one bullet killing him, and other embedded in the wall. Khan brings up this case before Judge Amarnath Singh, who is none other than the twin brother of the deceased.

Both Khan and Amarnath ask all parties involved to gather together in Jagannath's palatial home and there begins the investigation in his killing. The suspects include Yamini, a woman who claimed to have been molested and raped by Jagannath; her brother, Kundan, Suman, Jagannath's abused wife, and her son, Amar. Unable to bear the pressure, Amar confesses to killing his father and is arrested by the police.

Is Amar really the killer? Or was someone unknown involved in this killing? What was the relationship between the twins, Jagananth and Amarnath?