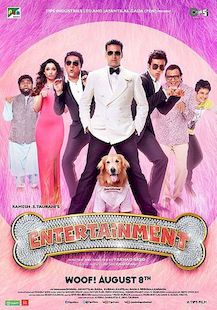 Flop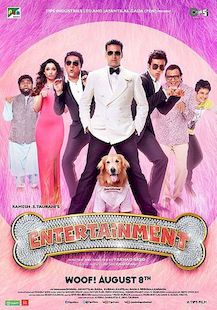 Flop
Total Nett Gross
:

64,29,50,000
| | | |
| --- | --- | --- |
| First Week: | | 49,90,00,000 |
| Budget: | | 81,00,00,000 |
| India Gross: | | 87,87,00,000 |
| Overseas Gross: | | $2,530,000 |
| Worldwide Gross: | | 1,03,30,30,000 |
Suppose you discover that your father is not really your father and that your actual father is multi-billionaire Pannalal Johri and that you are his only heir. That's exactly what happens to our hero, Akhil Lokhande (Akshay Kumar), who has been working five jobs a day just to keep his fake father (Darshan Jariwala) who has been faking illness in hospital.

However, overnight Akhil's fortunes change. He's secured a spot in girlfriend Saakshi's (Tamannaah) heart and now her home too, presided over by her penny-pinching father (played by Mithun Chakraborty). But on discovering his lineage, an overjoyed Akhil travels to Bangkok to claim his rightful place as the only son and heir of Pannalal Johri. However, his joy is short lived as he discovers that his father is dead. Worse still, Pannalal's loyal family lawyer, Abdulla (Johnny Lever), informs him that his father has willed his entire fortune to his dog called Entertainment!

In order to inherit his father's estate, Akhil and his best friend Jugnu (Krushna) decide to get rid of the pesky canine. Meanwhile, distant relatives of Pannalal, Karan (Prakash Raj) and Arjun (Sonu Sood), decide to get rid of Akhil, to land the fortune themselves. What ensues is a deadly but hilarious game as Akhil and Jugnu plot ever-ingenious ways to kill off Entertainment, while Karan and Arjun hatch nefarious plans to do away with Akhil. In the midst of this murderous mayhem is the loveable, loyal and intelligent Entertainment.

Will underdog Akhil have the last laugh, will and testament? Will Karan-Arjun land in the doghouse? Or will Entertainment prove that he's the top Dog and enjoy the last bark?