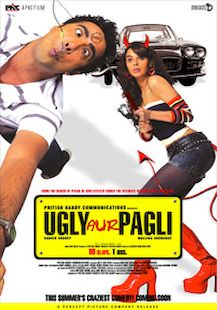 Flop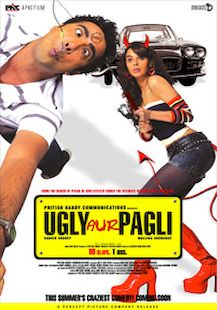 Flop
Total Nett Gross
:

7,13,00,000
| | | |
| --- | --- | --- |
| First Week: | | 6,68,00,000 |
| Budget: | | 12,00,00,000 |
| India Gross: | | 9,97,00,000 |
| Overseas Gross: | | $185,000 |
| Worldwide Gross: | | 10,75,16,250 |
Kabir (Ranvir Shorey) is an engineering student who has been studying engineering for the last ten years. He is a carefree lifestyle guy, which involves partying with friends and not caring about his responsibilities. And one cold winter night on way back to home at VT station in Mumbai he meets a drunk Kuhu (Mallika Sherawat). Kuhu is the kind of girl who always wants things her way, by hook or crook.

Kabir thinks that his life-long dream of having a girlfriend has come true, but for Kuhu he is just a loser whom she wants to take for a ride. She makes him dance around in circles, run semi naked, ride cycles without seats, wear high heeled ladies shoes and so on. Kuhu, who is coping with a personal crisis, feels that the only way she can overcome it is to put someone else through misery. Kabir becomes the guinea pig and has to cope with the insane demands and tantrums of Kuhu.

Initially wary of Kuhu, Kabir slowly eases up to her and understands her feelings. The story takes a turn when Kabir discovers the true meaning of Kuhu's actions, and their implications follow.