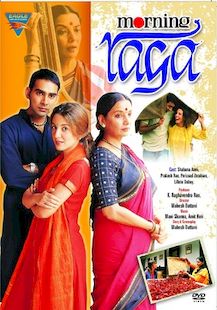 Disaster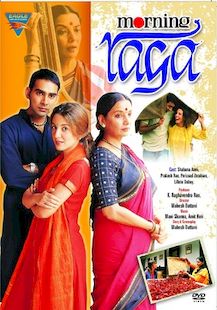 Disaster
Total Nett Gross
:

30,50,000
| | | |
| --- | --- | --- |
| First Week: | | 18,00,000 |
| Budget: | | 1,50,00,000 |
| India Gross: | | 43,00,000 |
| Overseas Gross: | | $2,000 |
| Worldwide Gross: | | 43,91,500 |
The story is set deep in the Andhra Pradesh countryside, in the wealthy West Godavari. Swarnalata (Shabana Azmi) is a classically-trained Carnatic singer who lost her son and best friend in a road accident. Swarnalata is depicted as a cultured and well off woman, and the house used for her home is a historic zamindar country mansion and estate in Kulla.

Swarnalata is still haunted by her loss, and keeps herself shut up in her grand house for twenty years, too depressed to meet people or even sing. Eventually her dead friend's son Abhinay (Prakash Rao) returns to the village to open up barely-healed wounds. Abhinay and his girlfriend Pinky (Perizaad Zorabian) are both musicians, albeit with more modern tastes, and are itching to make it big.

Abhinay knows of Swarnalata's skill in Carnatic music. Abhinay wants Swarnalata to sing with his band in a fusion piece, and after much persuasion Swarnalata agrees. The young couple and the lady singer slowly bond as they play together, and slowly their common wounds are put behind them. A side plot involving Abhinay's girlfriend Pinky (Perizaad Zorabian) and her mother (Lillete Dubey) add comedy into an otherwise serious and thoughtful film.