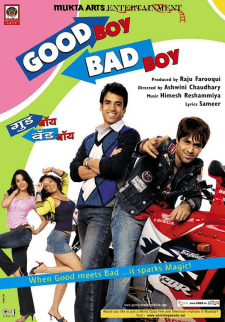 Flop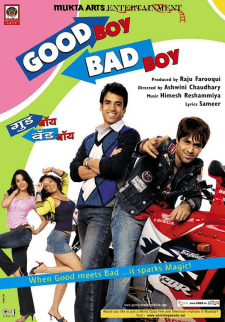 Flop
Total Nett Gross
:

7,25,00,000
| | | |
| --- | --- | --- |
| First Week: | | 4,81,00,000 |
| Budget: | | 12,50,00,000 |
| India Gross: | | 10,10,00,000 |
| Overseas Gross: | | $55,000 |
| Worldwide Gross: | | 10,32,68,750 |
Raju Malhotra (Emraan Hashmi) and Rajan Malhotra (Tusshar Kapoor) study in the same college but are poles apart in everything. While Raju is a brat, poor in studies but good in sports, Rajan is a brilliant student but a zero in extracurricular activities.

The college they study in has a new and strict principal Mr. Awasthi (Paresh Rawal) who wants to transform this ill-reputed college into a most flocked one. Hence he divides the students according to their merit. So while Raju is fit for C section comprising of poorly faring students, Rajan easily gets access to the A section with his 90% marks.

But Raju falls for a girl in A-section and hence swaps his place with a hesitant Rajan who enters C-section for the first time in his life. Mr. Awasthi comes to know of this and decides to teach them a lesson by sending their names to a quiz and dance competition. So now, geeky Rajan will have to dance while brat Raju will have to answer question hurled at him.

What will Raju and Rajan do? Will they accept the challenge or just scoot off?