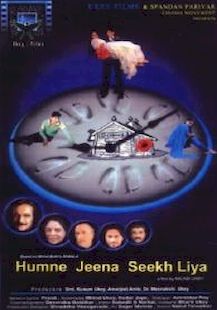 Disaster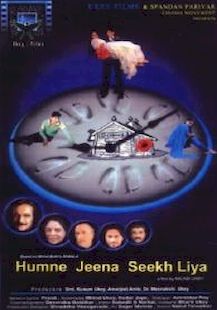 Disaster
Total Nett Gross
:

1,75,000
Humne Jeena Seekh Liya is a film is based on a Marathi novel SHAALA (School). It is a coming of age story of four friends in their 9th standard class. All the experiences about school life seen through 9th standard kid, in an honestly refreshing manner, attract immediate identification from young and old alike. The story grips everyone who is looking out for anything from good fun to nostalgic moments.

The story is replete with funny pranks and punishments, as it progresses from the Ashwin's point of view. As it happens with most of them, at that age, Ashwin fall in love with a girl Pari in his class. All his remaining friends are also trying to go steady with someone or the other. Ashwin feels that he is in for a long-term relationship with this girl. He tries hard to woo her through his witty comments and his knowledge of movies, on one hand.

On the other, he tries very hard to keep this a secret from his friends, from fear of ridicule. His young uncle's advice on girls, acts as a beacon in this otherwise unknown territory! Their friendship blossoms while the school goes through its various phases of semester exams, annual gathering, scout camp and inter-school sports competitions. As the story unfolds he finds out that each student, boy or girl has a secret love affair and it is amusing to see how he or she reacts to their heartthrob through these phases.

The story takes a spin when Ashwin advises Lochya to ask a girl, whether she loves him or not. The girl's father complains to the headmaster and both, Ashwin and Lochya's parents are summoned to school. The entire class knows the reason for this. While this is a matter of shame for both of them, it is more for Ashwin, as he has to explain his innocence to Pari in this case. With this incident, his parents become strict about his activities and by then the final exam are also nearing. He does not get a chance to meet her. He also misses meeting her after the exam. He knows that he has one full year of 10th standard to make Pari his own and is happy when the school re-opens.

Do the boys manage to pass their final exam and have their share of fun in the 10th standard? Can Ashwin justify himself to Pari and prove that he is not an accomplice in Lochya's episode? Do Ashwin and Pari go steady and their dreams come true?